Lakewood Slides Wet & Dry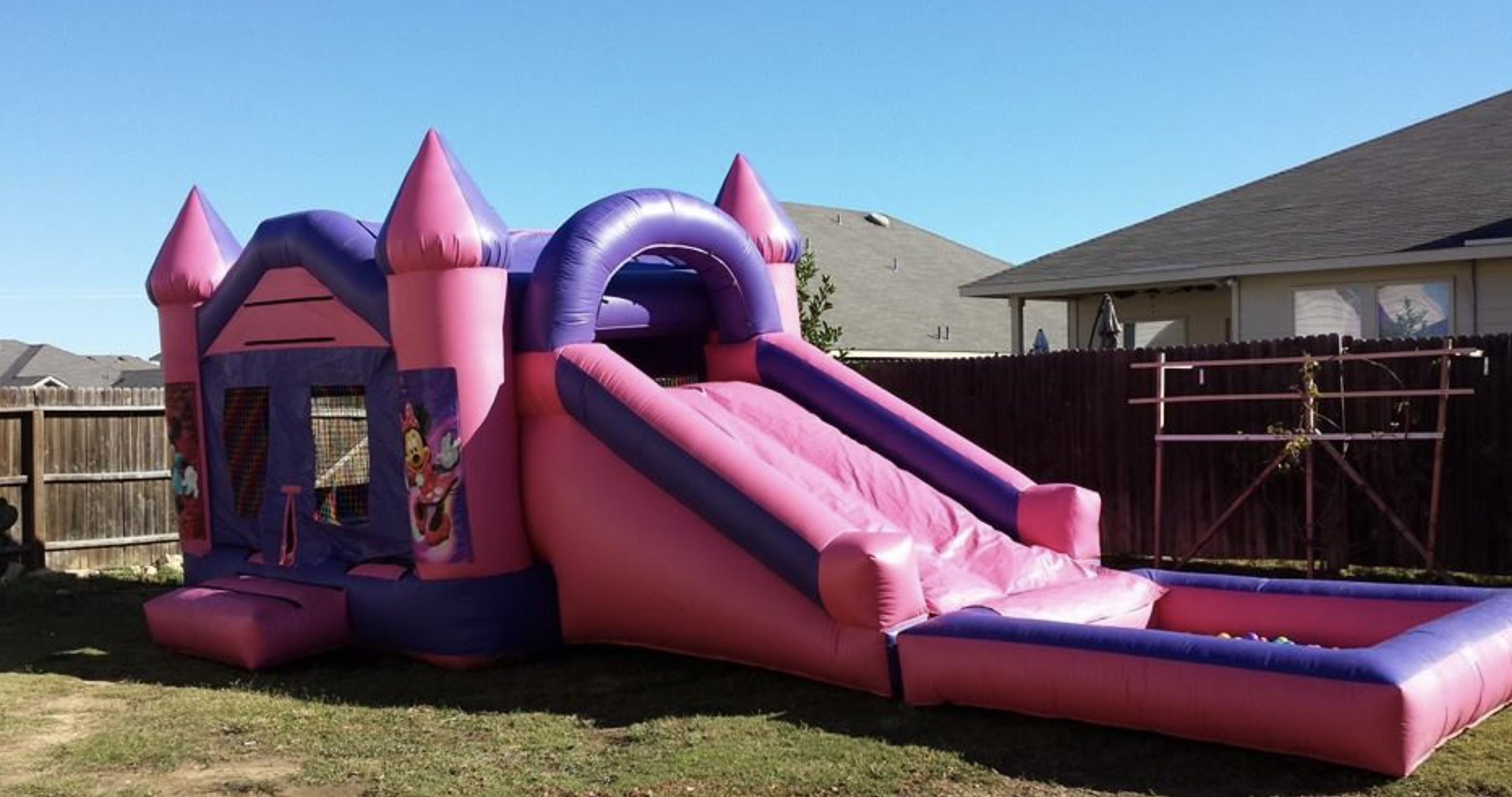 Lakewood Bounce House Rental offers an extensive variety of inflatable slides that will take your event to the next level. Our collection features slides up to 15 feet tall, along with wet slides that rise over 35 feet tall, guaranteeing entertainment for all age groups. Our expert team is adept at setting up each slide efficiently and securely, arriving early to ensure a seamless process.
At Lakewood Bounce House Rental, safety is our topmost priority, and we employ state-of-the-art security and stability technology to operate every slide. Whether it's a school event, community gathering, or birthday party, our inflatable slides offer endless amusement in a safe and secure environment.
Contact us today at (720) 707-2161, to book your next event and let Lakewood Bounce House Rental's inflatable slides in Lakewood, CO, take it to the next level.
Join The Slide Show
Incorporating inflatable slides into an event can infuse it with a thrilling and dynamic vibe, fostering a sense of excitement and adventure as participants ascend to the top and slide down in a rush of exhilaration. The sensation of weightlessness as they soar through the air and the surge of adrenaline upon plunging into the water can leave guests feeling invigorated and eager to experience it again.
Wet Slides
Add a splash of excitement to your upcoming event with our thrilling range of wet slides! Regardless of the size or theme of your gathering, we offer an extensive selection of options that cater to all your guests' needs. Our team of experts will handle all installation work, making the process effortless for you. Simply turn on the water, and your guests can climb to the top of the slide and plunge into the refreshing pool below, creating a symphony of laughter and delight.
Our wet slides are perfect for any event, from children's birthday parties to corporate gatherings, and are sure to provide entertainment for all ages. You can trust that our team prioritizes the safety and enjoyment of all attendees throughout the event. Don't wait any longer, reserve your wet slide today, and let us take care of all the details.
Dry Slides
Experience endless entertainment with our remarkable range of dry slides, perfect for any event where water is not practical or desirable. Our collection includes slides ranging from 15 to 35 feet tall with steep drops, twists, turns, and high-speed descents that are sure to thrill guests of all ages.
At Lakewood Bounce House Rental, we prioritize safety and satisfaction above all else. To ensure maximum safety and enjoyment, we conduct thorough inspections and maintenance of all our dry slides. Our skilled team is highly proficient in installing these attractions in designated areas, guaranteeing that safety is never compromised. You can trust us to take care of every detail and make your event an enormous success.
At Lakewood Bounce House Rental, we have a remarkable range of dry slides that will make your event a success. Whether it's a family reunion or a corporate event, our selection of dry slides ensures endless hours of entertainment and excitement for all your guests. Contact us today to discover the perfect dry slide for your occasion and book your reservation.
Lakewood Bounce House Rental: (720) 707-2161.